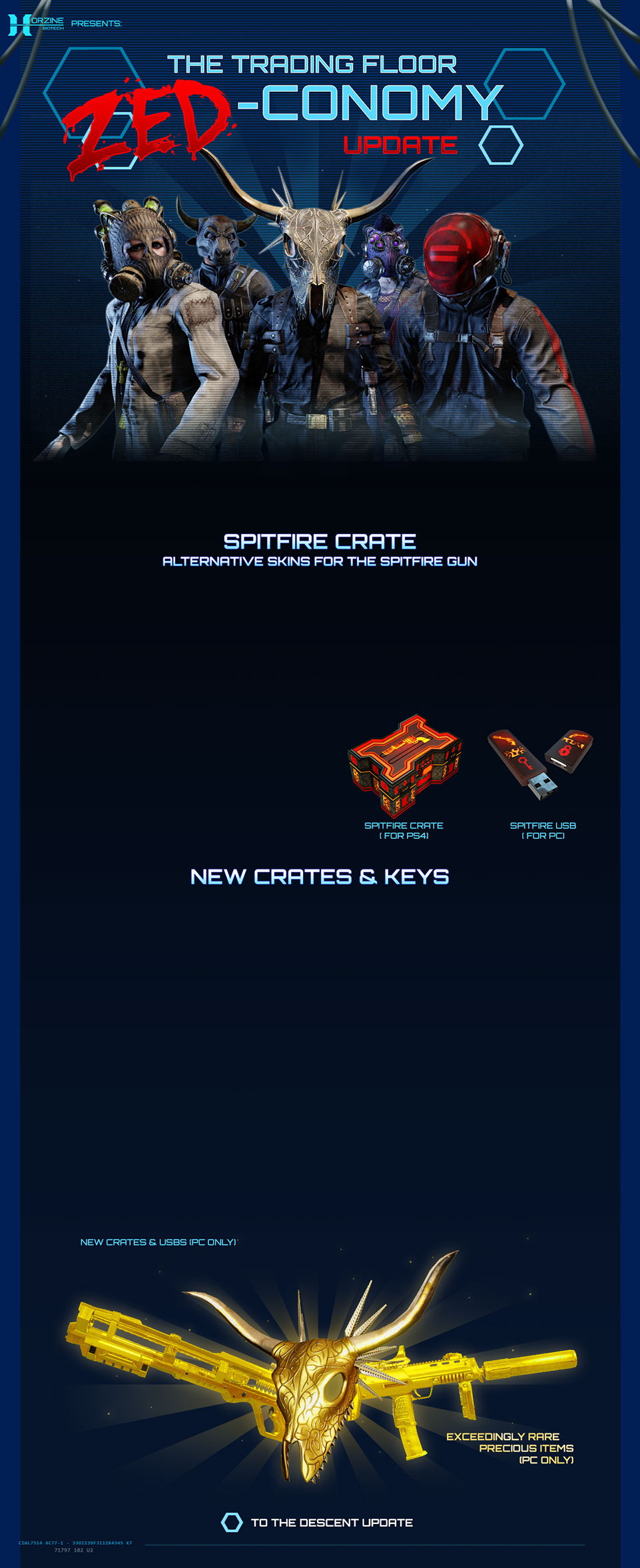 Is your style getting stale? Do your teammates not compliment your outfits anymore? Are the Zeds just not chasing you with the same verve? Did Hans tell you your hat was so last year? Maybe it's time to mix up your look.
When you're lighting Zeds on fire you must look your best, and now you can with the Spitfire crate! Containing seven new skins for the Spitfire pistols, it gives you flame delivery in a travel size package that goes with any outfit!
Bring out your animal side with the Insectoid Crate, or go all high tech with the High Voltage Weapon Skin Blueprints. Or use both look like a High Voltage Insect! But not too high voltage, don't want to go all bug zapper on yourself.